Superga STC059 Children's Watch from the Superga Fluo Watches collection with colored silicone strap. 3-sphere quartz movement. Resin case 32 mm. Yellow dial with numbers. Pressure crown. Screw-down steel case back. Mineral glass. Yellow silicone strap. Clasp with steel buckle. WR 5 Atm. Case and 24-month Superga Guarantee.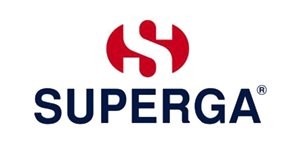 Data sheet
Kind

Donna

Tipologia

Solo Tempo

Stile

Sportivo

Display

Analogico

Materiale cassa

Resina

Materiale cinturino

Silicone

Movimento

Al quarzo (batteria)

View the trust certificate

For further information on the nature of the review controls, as well as the possibility of contacting the author of the review please consult our CGU.
No inducements have been provided for these reviews
Reviews are published and kept for a period of five years
Reviews can not be modified: If a customer wishes to modify their review then they can do so by contacting Verified Reviews directly to remove the existing review and publish an amended one
The reasons for deletion of reviews are available here.
5 /5
Based on 1 customer reviews
You may also be interested