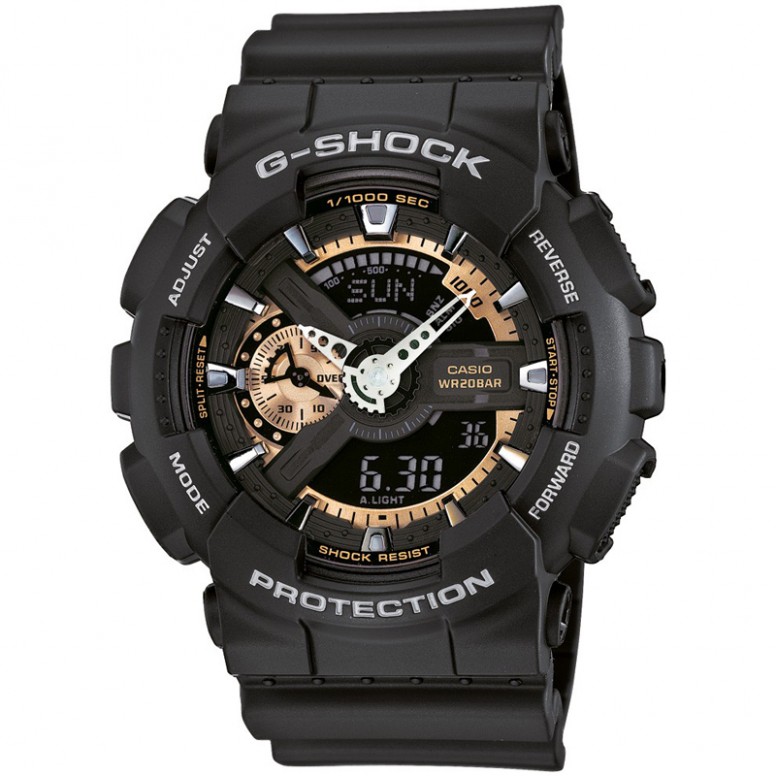  
Casio G-Shock GA-110RG-1AER è un orologio da Uomo digitale della collezione Orologi Casio G-Shock. Auto-lumière LED. Per illuminare il display dell orologio con i led basta ruotare leggermente il polso. Antiurto. La costruzione anti urto protegge da colpi e vibrazioni. Funzione ora mondiale. La funzione ora mondiale mostra l'ora di fino a 29 fusi orari. Cronometro (1/1000 - 100 ore). Vengono rilevati il tempo trascorso, il tempo parziale e il tempo finale con una precisione di 1/100 di secondo, fino ad un massimo di 100 ore. Timer - 1/1 min. - 24 ore (con ripet. automatica). Per chiunque ami la precisione: i timer conto alla rovescia aiutano a ricordare eventi particolari o che si ripetono, emettendo un segnale acustico al momento impostato - quindi riprendono a contare automaticamente dal momento impostato. Il tempo può essere impostato in minuti e con un anticipo di fino a 24 ore. Particolarmente pratico per l assunzione giornaliera di medicinali o l interval training. 5 allarmi giornalieri. L'allarme giornaliero ricorda gli eventi che si ripetono ogni giorno emettendo un segnale acustico al momento impostato. Un allarme disattivabile scandisce il passare di ogni ora. Questo modello è dotato di 5 allarmi indipendenti per ricordare in modo personalizzato appuntamenti importanti. Funzione snooze. Ogni volta che si ferma l allarme ricomincia a suonare dopo pochi minuti. Calendario automatico
Una volta impostato, il calendario automatico visualizza sempre la data esatta. Formato 12/24 ore. L'ora può essere visualizzata a 12 o 24 ore. Vetro minerale. Il vetro minerale, robusto e antigraffio, protegge l orologio da danni antiestetici. Cassa in resina. Cinturino in resina. La resina è di tipo naturale. Grazie alla sua lunga durata e flessibilità è il materiale ideale per i cinturini. 2 anni - 1 batteria. La batteria alimenta l orologio per ca. 2 anni. Classificazione di impermeabilità (20 bar). Perfetto per l'immersione in apnea senza attrezzatura: l orologio è impermeabile fino a 20 bar/200 metri. L'indicazione dei metri si riferisce non a una profondità di immersione ma alla pressione atmosferica che è stata utilizzata nell ambito dell omologazione di impermeabilità. (ISO 2281). Accuratezza +/- 15 secondi al mese. Tipo di pila CR1220. Dimensioni ca. 55mm x 51,2mm x 16,9mm (A x L x P). Peso ca. 72 g.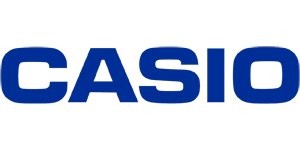 Data sheet
Genere

Uomo

Tipologia

Digitali

Stile

Sportivo

Display

Analogico e Digitale

Materiale cassa

Resina

Materiale cinturino

Resina

Movimento

Al quarzo (batteria)

View the trust certificate

For further information on the nature of the review controls, as well as the possibility of contacting the author of the review please consult our CGU.
No inducements have been provided for these reviews
Reviews are published and kept for a period of five years
Reviews can not be modified: If a customer wishes to modify their review then they can do so by contacting Verified Reviews directly to remove the existing review and publish an amended one
The reasons for deletion of reviews are available here.
5 /5
Based on 1 customer reviews