 
Orologio Digitale Casio Vintage Unisex F-91WC-3AEF, un orologio Casio stile retro di colore verde con cinturino in resina. Movimento al quarzo, cassa in resina e quadrante in tinta unita di colore verde. Visualizzazione digitale dell'orario, con indicazione giorno settimana e data. Premendo un pulsante, la luce consente di illuminare il quadrante da un lato. Le funzioni di questo orologio digitale Casio: Cronometro (1/100 - 1 ora), allarme, segnale orario, calendario. L'orologio Casio Vintage si addice ad un pubblico di qualsiasi età, infatti grazie alla sua leggerezza e misure, è adatto per Uomo, Donna o Bambino, un modello di Orologio Unisex per qualsiasi persona voglia indossare un orologio da polso Casio Digitale. La cassa realizzata in resina, il cinturino in resina di colore verde con chiusura con fibbia in resina. Classificazione di impermeabilità (WR) a norma DIN 8310 e/o ISO 2281. Questo modello è impermeabile a norma DIN 8310 e/o ISO 2281, sopporta quindi spruzzi leggeri. Evitare un contatto con una quantità maggiore di acqua. Le dimensioni della cassa 36mm x 34mm x 7mm (A x L x P). Questo Modello di Orologio Casio Digitale F-91WC-3AEF è corredato di astuccio Originale Casio Collection e garanzia 24 mesi.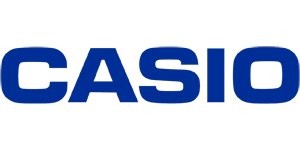 Data sheet
Kind

Uomo

Tipologia

Digitali

Stile

Sportivo

Display

Digitale

Materiale cassa

Resina

Materiale cinturino

Acciaio

Movimento

Al quarzo (batteria)

View the trust certificate

For further information on the nature of the review controls, as well as the possibility of contacting the author of the review please consult our CGU.
No inducements have been provided for these reviews
Reviews are published and kept for a period of five years
Reviews can not be modified: If a customer wishes to modify their review then they can do so by contacting Verified Reviews directly to remove the existing review and publish an amended one
The reasons for deletion of reviews are available here.
5 /5
Based on 4 customer reviews
You may also be interested