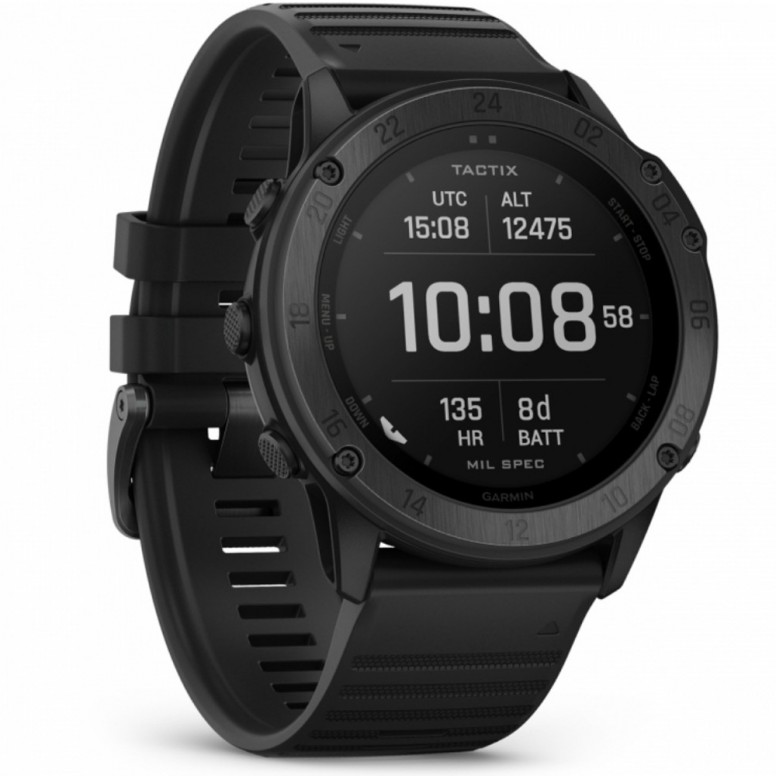  
Garmin Tactix Delta 010-02357-01 watch, is a Military tactical Smartwatch with GPS. 51 mm case and sapphire crystal with titanium bezel and back, steel buttons. External coating in completely black carbon. GPS, Glonass and Galileo satellite system with EXO antenna. Integrated heart rate sensor. Color display 280 x 280 pixels. Three-axis digital compass, altimeter, barometer and temperature sensor. Parachuting function. Position display in double coordinate format, waypoint projection. Compatible with optical night vision systems. Garmin Tactix Delta is equipped with Europe topographic maps. Waterproof up to 100 meters. Multisport function, fitness band functions: step counter, sleep monitoring, distance traveled, calories. Advanced performance metrics. Live track function, smart notification, wireless connection. Silicone strap 26 mm. Battery life: up to 60 hours with GPS on, up to 21 days in smartwatch mode, GPS + music 15 hours. Garmin Italy warranty 24 months. Pack with Garmin Tactix, PC charging and data download cable, quick start manual.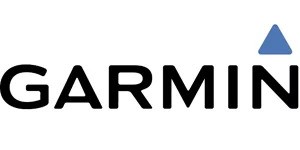 Data sheet
Genere

Uomo

Tipologia

Smartwatch

Stile

Military

Display

Digitale

Materiale cassa

Polimero

Materiale cinturino

Silicone

Movimento

Al quarzo (batteria)

View the trust certificate

For further information on the nature of the review controls, as well as the possibility of contacting the author of the review please consult our CGU.
No inducements have been provided for these reviews
Reviews are published and kept for a period of five years
Reviews can not be modified: If a customer wishes to modify their review then they can do so by contacting Verified Reviews directly to remove the existing review and publish an amended one
The reasons for deletion of reviews are available here.
5 /5
Based on 1 customer reviews
You may also be interested