Orologio da Uomo Casio G-Shock Carbon GA-2100-1A1ER. Questa nuova serie di orologi Digitali Casio G-Shock, sono caratterizzati da una cassa in resina rinforzata in carbonio. Vetro minerale e cinturino in resina con chiusura Buckle. Resistenti agli urti. Doppia illuminazione del quadrante. Funziona ora mondiale con fusi orari, cronometro, timer. 5 allarmi giornalieri indipendenti per ricordare in modo personalizzato appuntamenti importanti. Funzione di spostamento delle lancette, con la pressione di un tasto, le lancette si spostano permettendo la totale visibilità di funzioni quali cronometro o data. Calendario. Formato visualizzazione orario 12/24 ore. Lancette con neobrite per una visualizzazione dell'ora al buoi. Attivazione e disattivazione del suono dei tasti. Impermeabile fino a 200 metri (20 bar). Dimensioni (H x W x D) 48,5 mm x 45,4 mm x 11,8 mm. Peso 51 g. L'orologio Casio G-Shock GA-2100 è completo di astuccio originale e garanzia Ufficiale Casio Italia 24 mesi.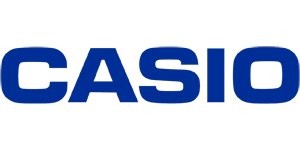 Data sheet
Genere

Uomo

Tipologia

Digitali

Stile

Sportivo

Display

Analogico e Digitale

Materiale cassa

Resina

Materiale cinturino

Resina

Movimento

Al quarzo (batteria)

View the trust certificate

For further information on the nature of the review controls, as well as the possibility of contacting the author of the review please consult our CGU.
No inducements have been provided for these reviews
Reviews are published and kept for a period of five years
Reviews can not be modified: If a customer wishes to modify their review then they can do so by contacting Verified Reviews directly to remove the existing review and publish an amended one
The reasons for deletion of reviews are available here.
5 /5
Based on 2 customer reviews
Omar C. published the 04/03/2020 following an order made on 27/02/2020
Authentique 100%