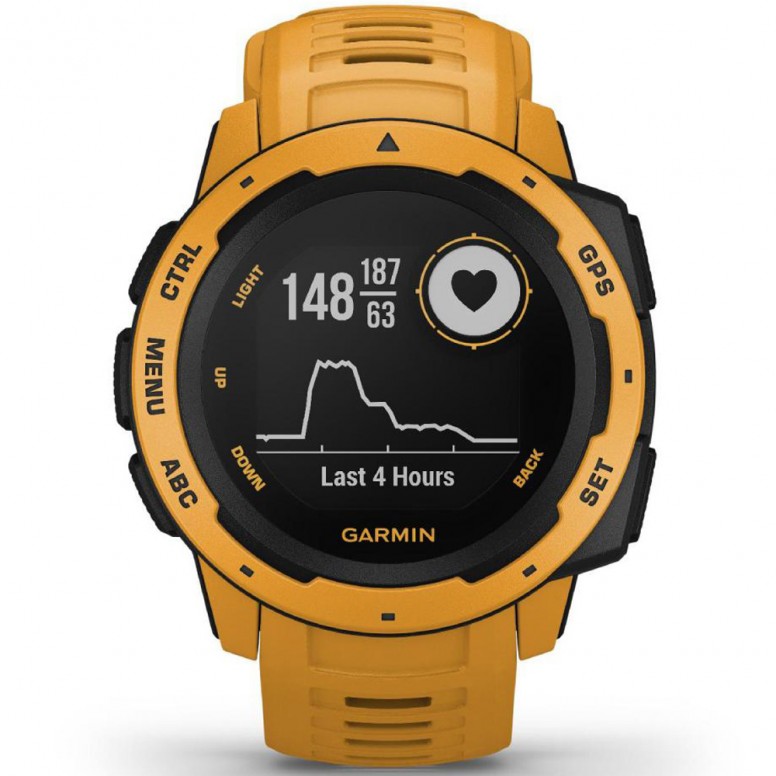  
Garmin Instinct model 010-02064-03 is the revolutionary Garmin Smartwatch watch with GPS. The Garmin Instinct watch is equipped with GPS technology with Glonass and Galileo satellite systems. This Garmin Smartwatch has been designed and tested to meet high USA 810G military standards, the Garmin Instinct model has a high thermal resistance and a great impact resistance, it is also waterproof up to 100 meters. The watch case is made of reinforced polymer fiber, with a diameter of 45 mm, the glass is reinforced thanks to a special chemical composition, the strap is made of silicone. Garmin has created six color variations for this Instinct collection, assigning a name that distinguishes the color for each model, in particular the Garmin watch with reference 010-02064-03 which is yellow with Garmin Instinct Sunburst. Equipped with Garmin Elevate technology, it makes this watch a real heart rate monitor with heart rate monitor. The black and white digital display has a 1.2 "size of 128 x128 pixels. Garmin Instinct is equipped with a three-axis compass, altitude detection, barometer and temperature detection. It also allows the display of the position by choosing the preferred coordinate format, with the projection of waypoints. Graphical display of weather, sunrise and sunset trends. Garmin Instinct as well as being a wonderful Smartwatch, is ideal for sports, it includes in its functions several preset profiles for sports activities such as running, cycling, hiking, swimming. Fitness band functions: sleep monitoring, calories burned, step counter, distance traveled. Garmin Instinct is only compatible with Garmin Premium heart rate monitor. The Instinct model has other features, including the find phone function, TrueUP function and Move IQ. This Garmin Sports Watch is also equipped with wireless connectivity with Bluetooth technology that allows it to receive Smart Notification, with limited battery consumption. The Garmin Instinct watch has a battery life of approximately 16 hours with active GPS mode, up to 14 days in Smartwatch mode, in UltraTrac 40 hours mode. The package includes the charging cable and data connection, quick start manual.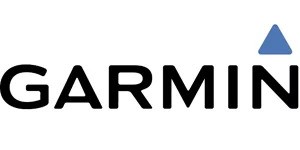 Data sheet
Genere

Uomo

Tipologia

Smartwatch

Stile

Sportivo

Display

Digitale

Materiale cassa

Polimero

Materiale cinturino

Silicone

Movimento

Al quarzo (batteria)

View the trust certificate

For further information on the nature of the review controls, as well as the possibility of contacting the author of the review please consult our CGU.
No inducements have been provided for these reviews
Reviews are published and kept for a period of five years
Reviews can not be modified: If a customer wishes to modify their review then they can do so by contacting Verified Reviews directly to remove the existing review and publish an amended one
The reasons for deletion of reviews are available here.
5 /5
Based on 1 customer reviews
You may also be interested