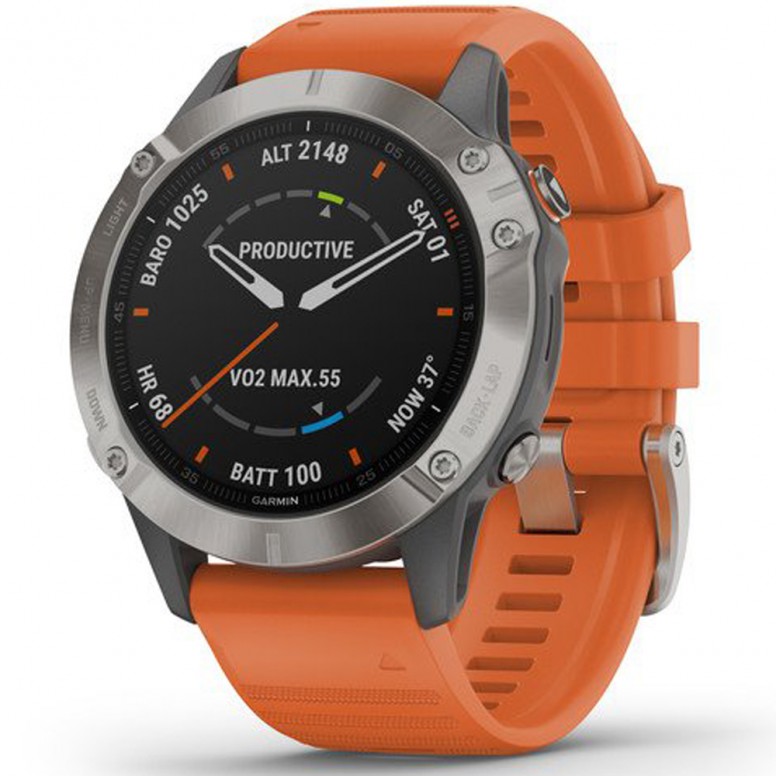  
Garmin Fenix 6 Sapphire Titanium watch with Ember Orange Band 010-02158-14, version with titanium bezel and black silicone strap. The Garmin Fenix 6 model is a smartwatch with wrist GPS, version with sapphire lens, polymer fiber case with a diameter of 47 mm, case thickness 14.70 mm, cartographic with preloaded topoactive map. Fenix 6 is the new range of Garmin 2019/2020 wrist watches. This high-tech device is equipped with GPS with integrated ABC and temperature sensors. equipped with digital compass and barometric altimeter. Wrist heart rate sensor and new PulseOx technology for blood saturation. Anti-glare color screen with 260 x 260 pixel resolution. High connection with NFC technology for Garmin Pay, Ant +, Bluetooth, Wi-Fi. The Garmin Fenix 6 Sapphire 010-02158-14 watch is a cartographic device and navigator with preloaded maps, it also has preloaded maps from SCI with related resorts and classification of ski slopes. Integrated music player, over 2000 songs on the device to be loaded, music command for songs loaded on the smartphone. Other integrated functions for Garmin Fenix 6: fitness band, sleep monitoring, calories burned, pedometer, Smart notification, email, call alerts, sms. Compatible with Garmin Store, where you can download new watch faces or something else. Integrated accelerometer and metronome, for detecting distance and speed even when the GPS is off. physiological analysis functions. Multiple sports activities. Fenix 6 Sapphire has an internal memory of 32 GB and is 100 meters waterproof. Power Manager function for battery charge management, the duration varies according to the activity carried out: in smartwatch mode up to 14 days, in GPS mode up to 36 hours, in GPS mode and listening to music up to 10 hours in duration, up to 28 days in Expedition mode, in battery save mode up to 48 days. The Garmin Fenix 6 Sapphire Edition 010-02158-14 package with black silicone strap, includes charging cable and data download to the computer, quick start manual.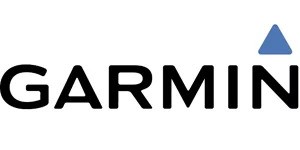 Data sheet
Kind

Uomo

Tipologia

Smartwatch

Stile

Sportivo

Display

Digitale

Materiale cassa

Polimero

Materiale cinturino

Silicone

Movimento

Al quarzo (batteria)

View the trust certificate

For further information on the nature of the review controls, as well as the possibility of contacting the author of the review please consult our CGU.
No inducements have been provided for these reviews
Reviews are published and kept for a period of five years
Reviews can not be modified: If a customer wishes to modify their review then they can do so by contacting Verified Reviews directly to remove the existing review and publish an amended one
The reasons for deletion of reviews are available here.
5 /5
Based on 1 customer reviews
You may also be interested